Try these lazy vegan recipes!
Updated: Jan 8, 2022
We are all super busy with our lives with work, school, family, hobbies, etc. and the fact of the matter is that we need convenience foods because we just don't have a lot of time to cook! Or sometimes we are just too tired and need a lazy recipe to follow to fulfill our hunger! This is why I chose a few different #lazyveganrecipes for you to try!
Tips: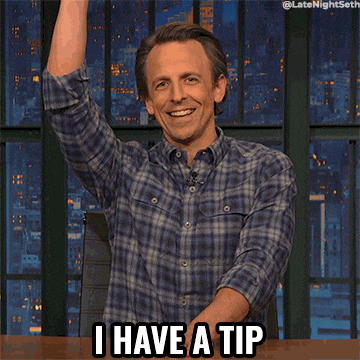 It can be hard at first when changing your eating habits to plant-based, vegan, or vegetarian since you often need to cut fruit and vegetables, which is time-consuming. Here are a few tips to follow to make eating vegan, vegetarian, or plant-based easier:
Purchase frozen fruit and vegetables that are already cut (without pre-made sauces that are high in sodium)

Purchase fruit or veggies that are on sale (buy more at once), set a day out of the week to prepare (cut), then freeze for future meals
*This does take more time to do at first, but it will save you your health, money, and time in the long run!*
Things to consider when developing recipes to ensure that the meals are nutritionally balanced, choose:
Whole grain source: whole wheat pasta, couscous, quinoa, long grain rice

Protein source; tofu, nuts, seeds, tempeh, edamame, beans, lentils

Variety of fruit/vegetables: leafy greens, root vegetables, cruciferous vegetables, berries, melons

Fresh herbs: cilantro, basil, dill, mint, thyme, rosemary

Healthy fat: avocado, olive oil, walnut oil, nut butter
Note: All recipes have a prep & cook time of less than 20 minutes!
Easy vegan breakfast
High protein avocado toast
1 avocado

2 slices of toast

1/4 cup of chickpeas (from can)

Slices of tomato

A handful of leafy greens, Options: arugula, spinach, kale

1 T Lemon juice
Mash avocado with dry and fresh herbs;
Options: basil, oregano, dill, cilantro, parsley
Spread avocado mash on toast

Layer with greens and tomatoes

Squeeze lemon juice on top

Enjoy!
Easy vegan lunch
Vegan sun-dried pesto grilled cheese
2 slices of bread

4 slices of vegan cheese

2 T Sun-dried tomato pesto (jarred)

2-3 leaves of fresh basil
Heat frying pan with vegan butter or canola oil spray

Spread sun-dried tomato pesto on one slice.

Add slices of cheese to one side, cover with a lid and let the cheese melt at a medium-low flame.

Add fresh basil then place one slice of bread onto the other slice.

Cover with lid again, let the cheese melt.

Enjoy!
Easy vegan dinner
Vegetable Stir Fry
1 cup of mixed frozen stir fry vegetables

1/4 cup of vegetable broth

1 cup of shelled frozen edamame

1/4 cup of pre-made (jarred) stir-fry sauce; teriyaki, sweet & sour, peanut-sauce

1 cup ready rice: jasmine, brown rice, white rice

2 T fresh cilantro
*If you do not have a wok, a deep frying pan will work!*
Heat vegetable broth with mixed frozen stir-fry vegetables and edamame.

Cook vegetables until soft & tender then add the sauce of your choice

Prepare ready rice (Uncle Ben's ready rice is 90 seconds in the microwave)

Garnish with fresh cilantro
Note: Pre-made sauces and ready rice are higher in sodium, look for low sodium sauce options when available
Easy vegan snack
Frozen blueberry soy yogurt bites
1 cup of frozen blueberries

2 cups of vanilla soy yogurt (soy-delicious brand is good!)
Mix frozen blueberries and yogurt together.

Scoop into ice cube trays

Let freeze all the way through for 2-4 hours.

Remove from freezer and ice-cube tray

Enjoy!
Audrey Butler, RDN, LDN is a Dietitian in Chicago who helps individuals implement a nutritionally-balanced diet using a plant-forward approach to feel healthy and energized. As a vegetarian nutritionist, she knows first-hand what the journey is like to implement a nutritionally-balanced diet, vegan diet, vegetarian diet, and plant-based diet located in Chicago.